The Bread Lab is part of a wheat breeding extension program of Washington State University in the Skagit Valley 80 miles north of Seattle, Wa. Led by Dr Stephen Jones, the purpose of The Bread Lab is sustainability and profitability in wheat production for the farmer, acknowledging, and planning for our changing climate, workability for the baker and good taste for all. Breeding at The Bread Lab happens in a laboratory setting, but they approach it no differently than what has happened in the fields naturally for centuries.

Skagit 1109 is a modern landrace wheat that will continue to evolve in the field, developed specifically for whole wheat applications. The goals for Skagit 1109 were simple; flavor for the consumer and high yield for the organic farmer with no chemical intervention allowed. The Bread Lab achieved this by combining 100's of different varieties of wheat. While one variety may thrive here, another might thrive there. This allows the wheat to adapt to its environment, creating a truly unique wheat for whatever terrain it grows in. Steve jokingly calls Skagit 1109 "modern non-GMO ancient wheat"

Our friendship with The Bread Lab has given us a unique opportunity to grow some of this remarkable wheat here in the Champlain Valley. One tour of Aurora Farm/Nitty Gritty Grain with farmers Tom and Dave Kenyon, Dr. Steve Jones and myself and we had a deal. On September 23, Tom Kenyon and his son, Dave, planted 8 acres of Skagit 1109 along Lake Champlain on a beautiful old farm in Shelburne, Vt. The first time this wheat has been grown on the East Coast.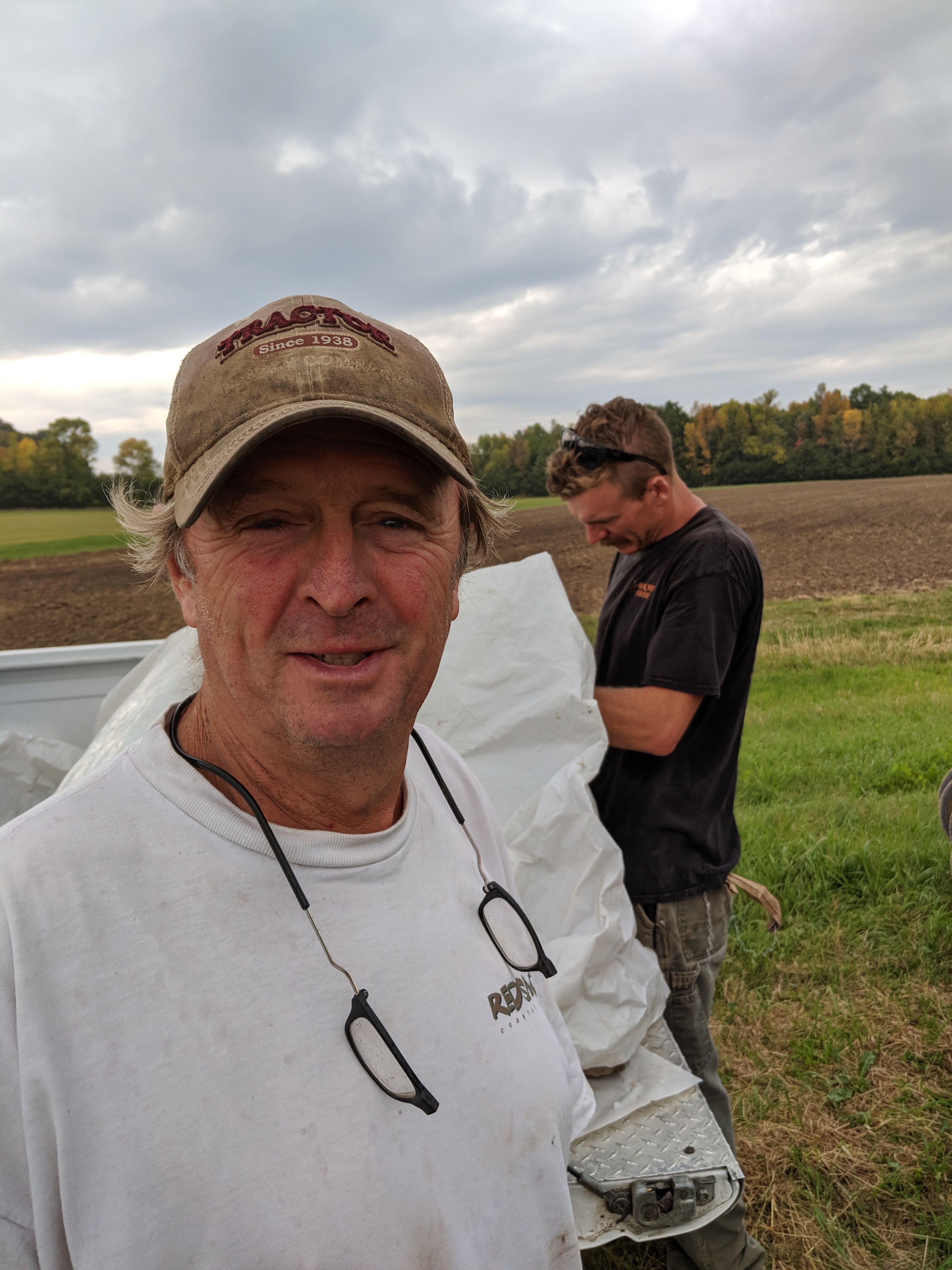 Tom and Dave Kenyon
Lynn admiring the beauty of Champlain Valley farming!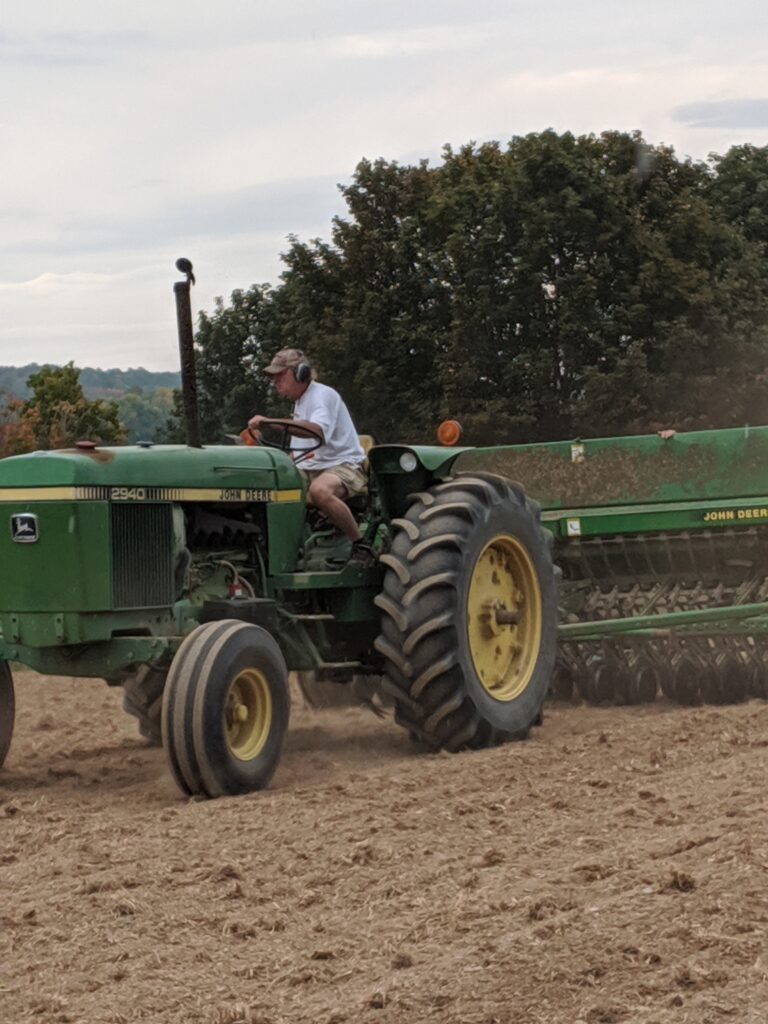 Over the years of working with different varieties, Skagit 1109 has been a stand out for flavor, and ease of use in the bakery. To say that I love it is an understatement. For me, this is the perfect wheat, with everything I look for. It's bold, yet mild. Complex, yet simple. Working with it is consistent and "easy". It does everything well, and it tastes amazing! Hopefully, it will perform in the field for Tom and his team as intended.

We'll have to wait until next summer to see how it did, but we're about to have our own wheat. Over several generations, it will start to take on the character of the land and the flavor may evolve as the wheat adapts to the unique environment and soil. Steve says now that Skagit 1109 is in the ground in Vermont, it's ours. Our own unique wheat. We even get to name it. Stay tuned for updates!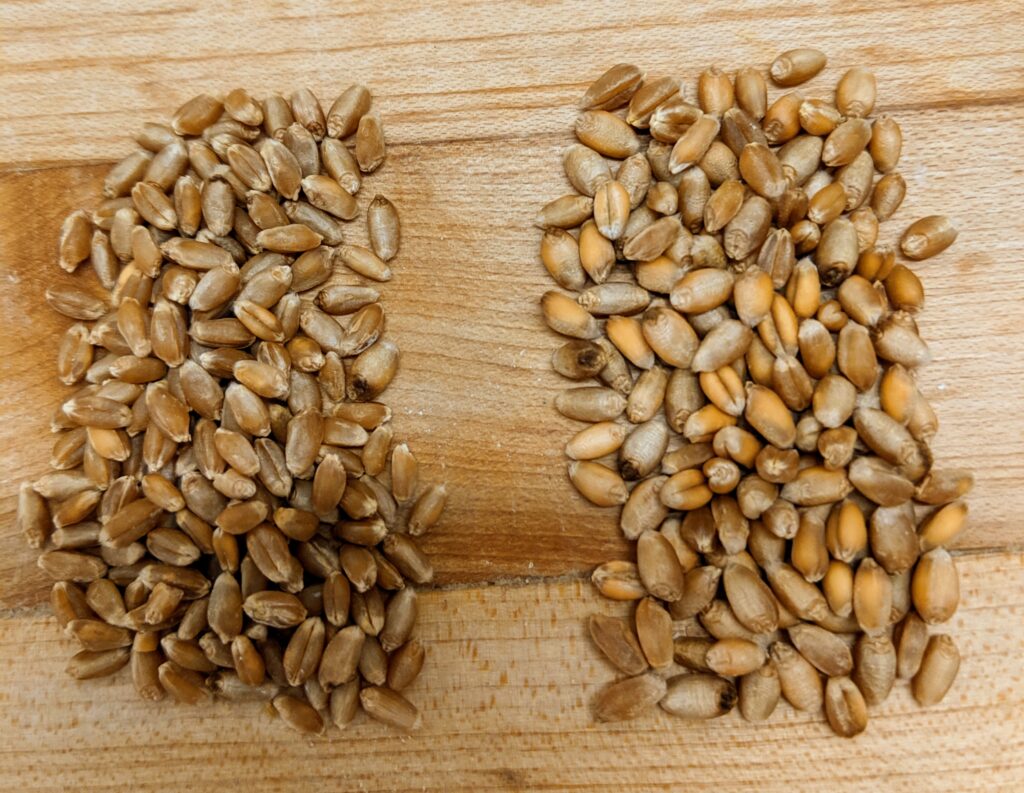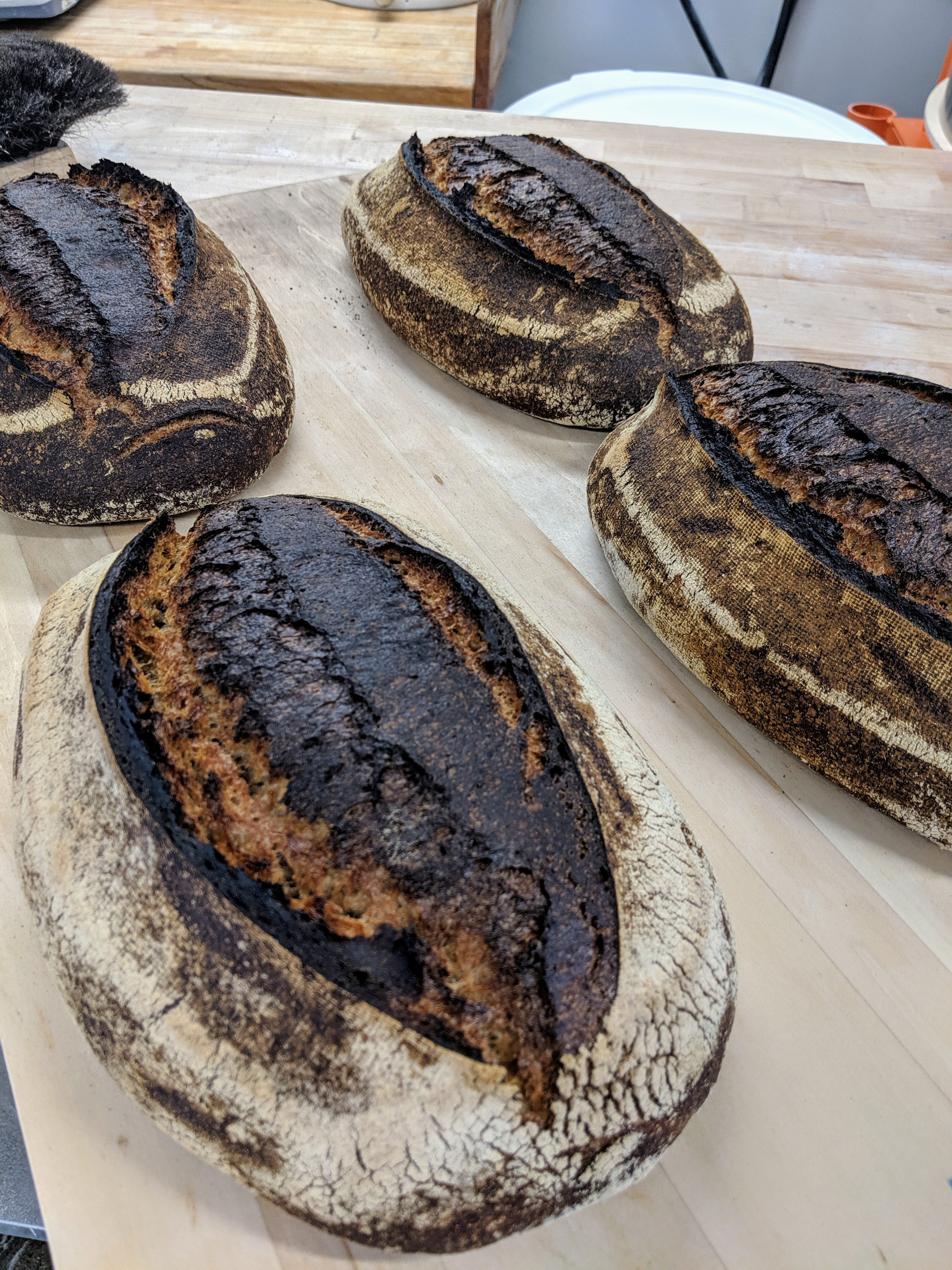 October 1, 2019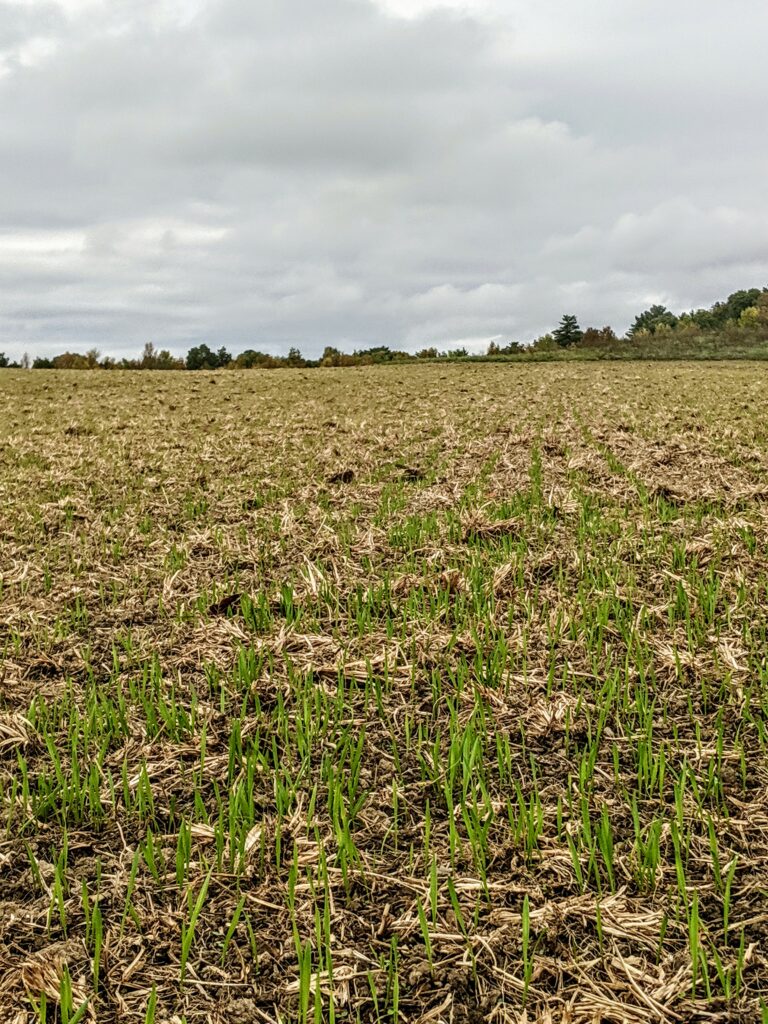 October 30, 2019
We have a name!
It was important to me that the name of our new wheat referenced its future as well as its past. I wanted the wheat to represent Tom Kenyon and his farm, as well as The Bread Lab where the wheat was born. Tom and Dave Kenyon didn't have to take this project on. It would be a lot easier for them to have told me it was too much of a financial risk, or that they just weren't interested. But, they were enthusiastically on board from the day Tom, Dave, Dr. Steve Jones and myself stood in a field of Redeemer wheat across the street from their iconic red barn. This is their new wheat. They had to pick the name.
Nitty Gritty Grain is the retail side of Aurora Farms. Separate businesses running alongside one another. Tom and Dave chose Aurora 1109 as the name for our new wheat. I think its perfect.
Now, we have a long cold winter to wait until we can see how this first generation of Aurora 1109 does in Vermont. We're hopeful that Mother nature is kind and our new wheat thrives. It's going to be a lot of fun to make bread with Skagit 1109 and Aurora 1109 side by side. The French speak of Terroir in wines. Bakers have a lot of catching up to do!
Aurora 1109 preparing to hibernate through the long Vermont winter
February 2, 2020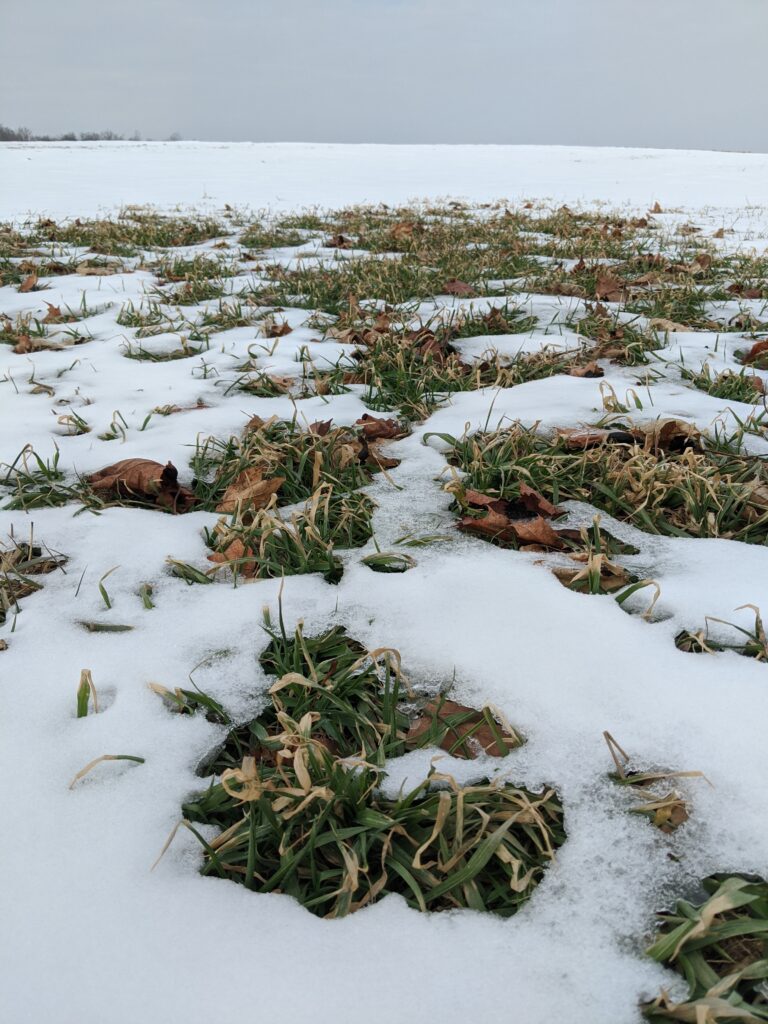 Aurora 1109 under a thin blanket of snow.
April 4, 2020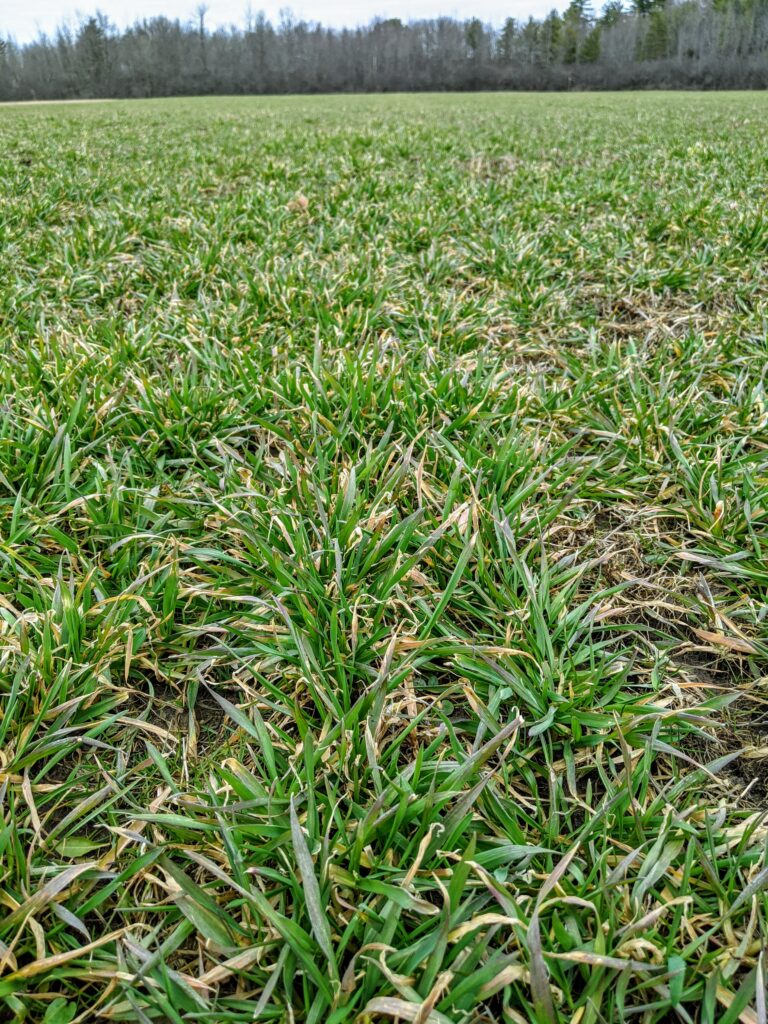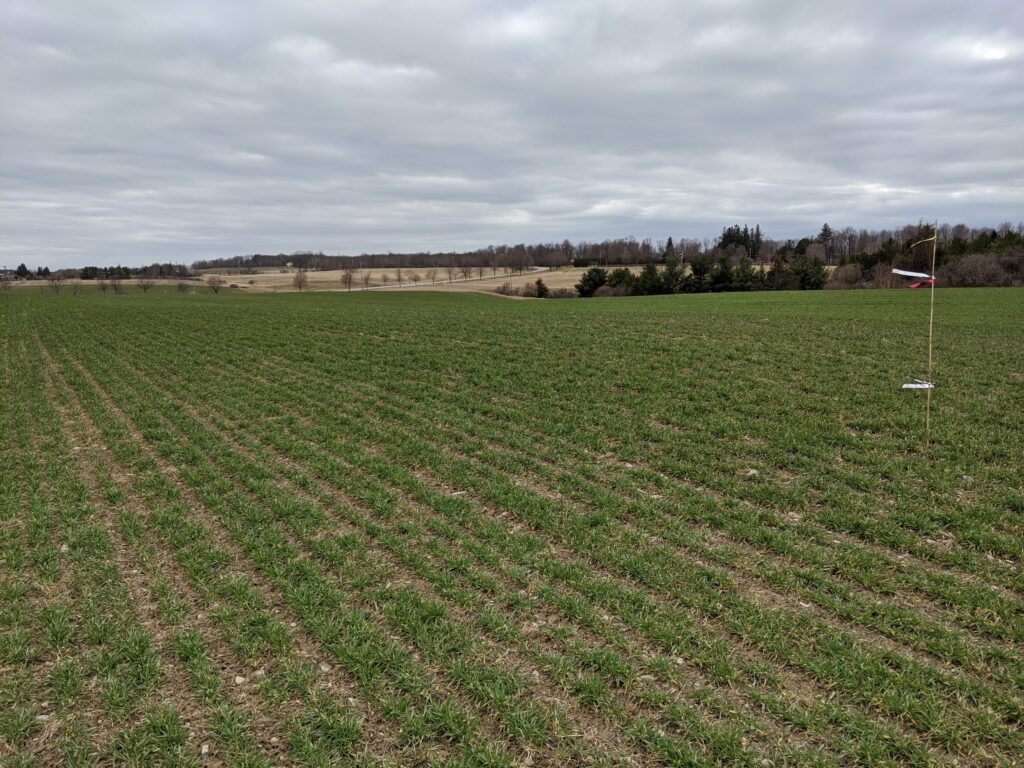 May 13, 2020
Aurora 1109 is starting to grow with the iconic Spring dandelions.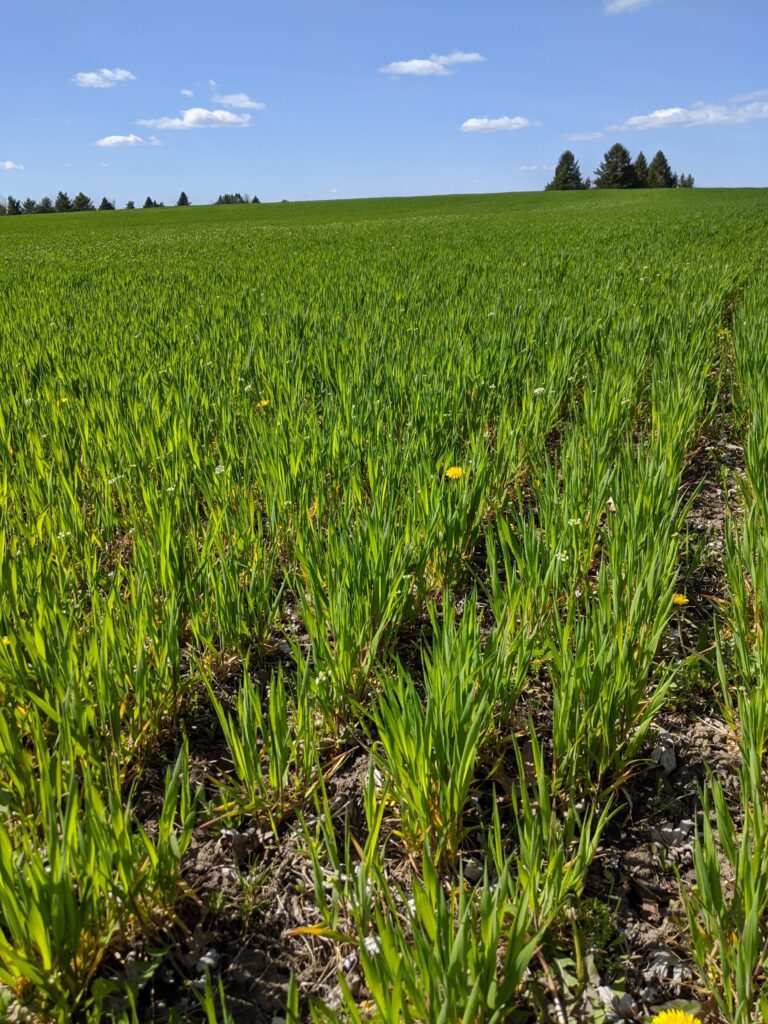 Jun 2, 2020
What a difference a couple weeks and a hot day or two makes! Our wheat has "headed" and is now 18-24″ tall.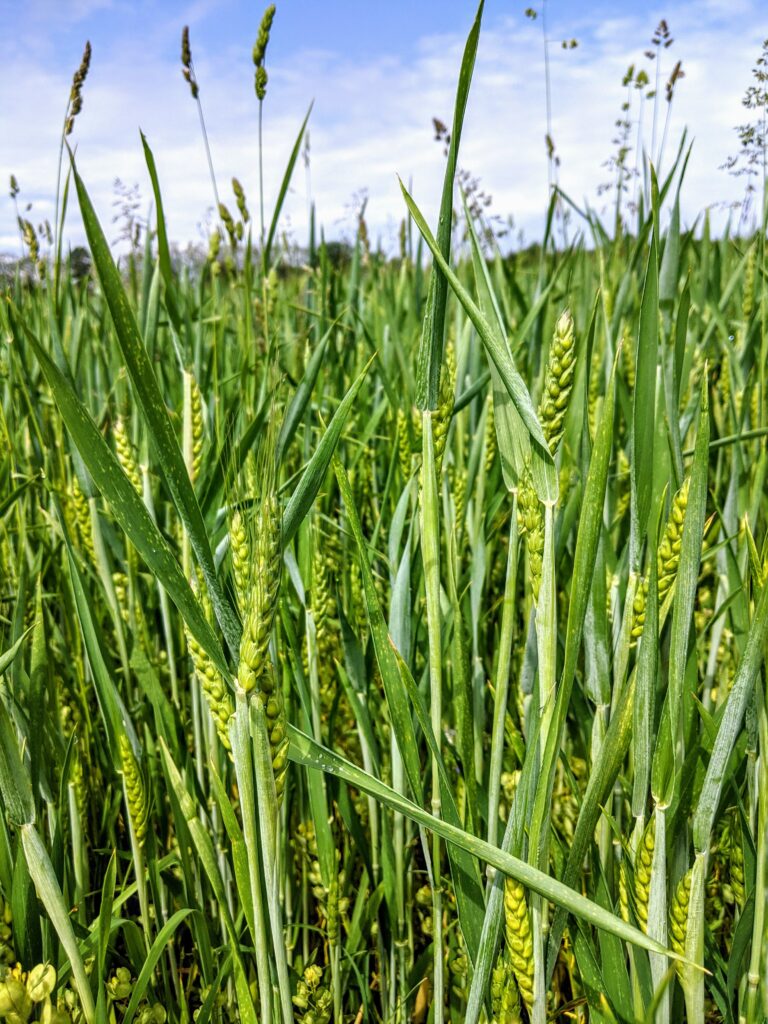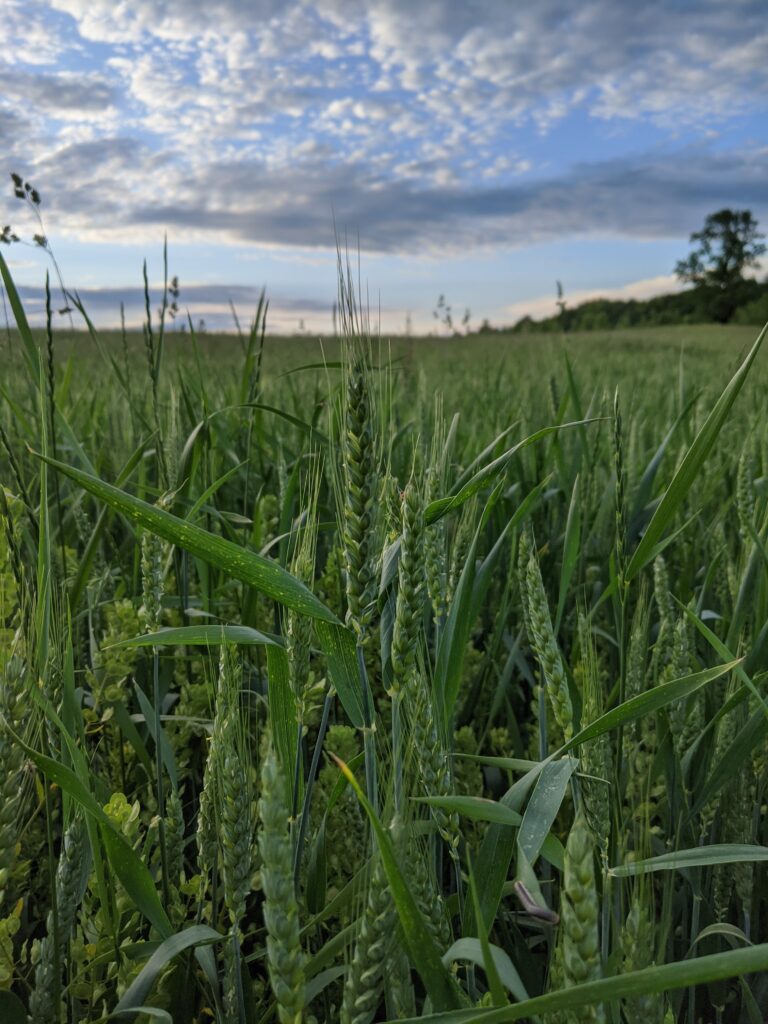 June 8, 2020
Lynn hadn't been out to the farm in awhile, so we took a trip out a perfect early Summer evening in Vermont.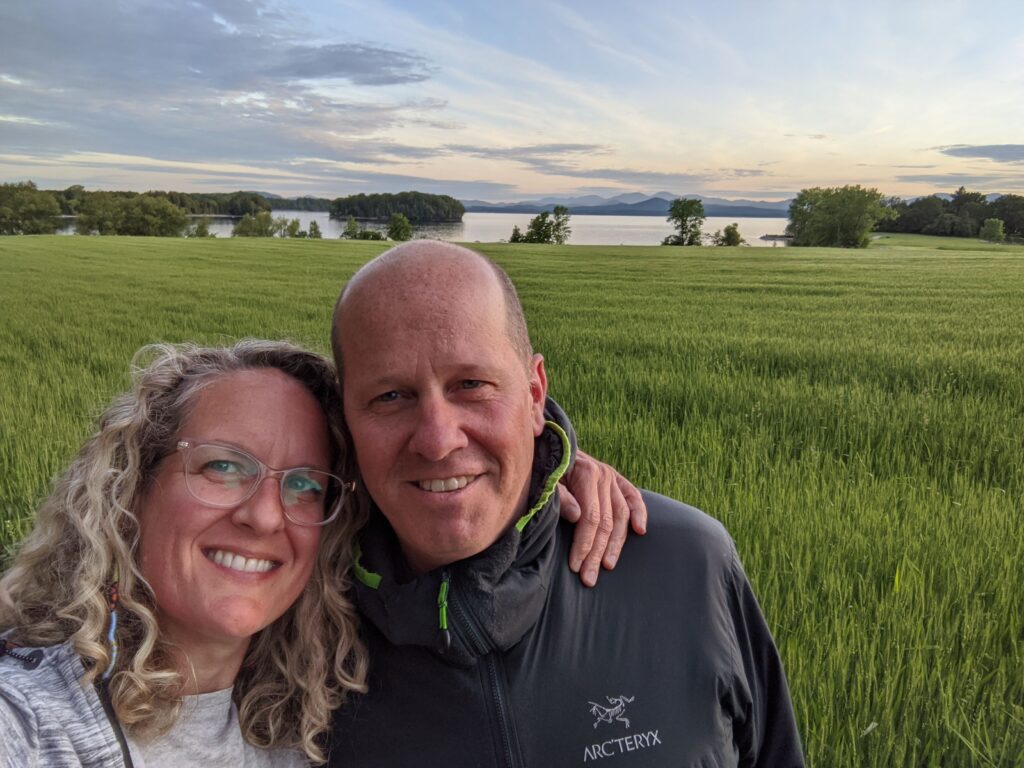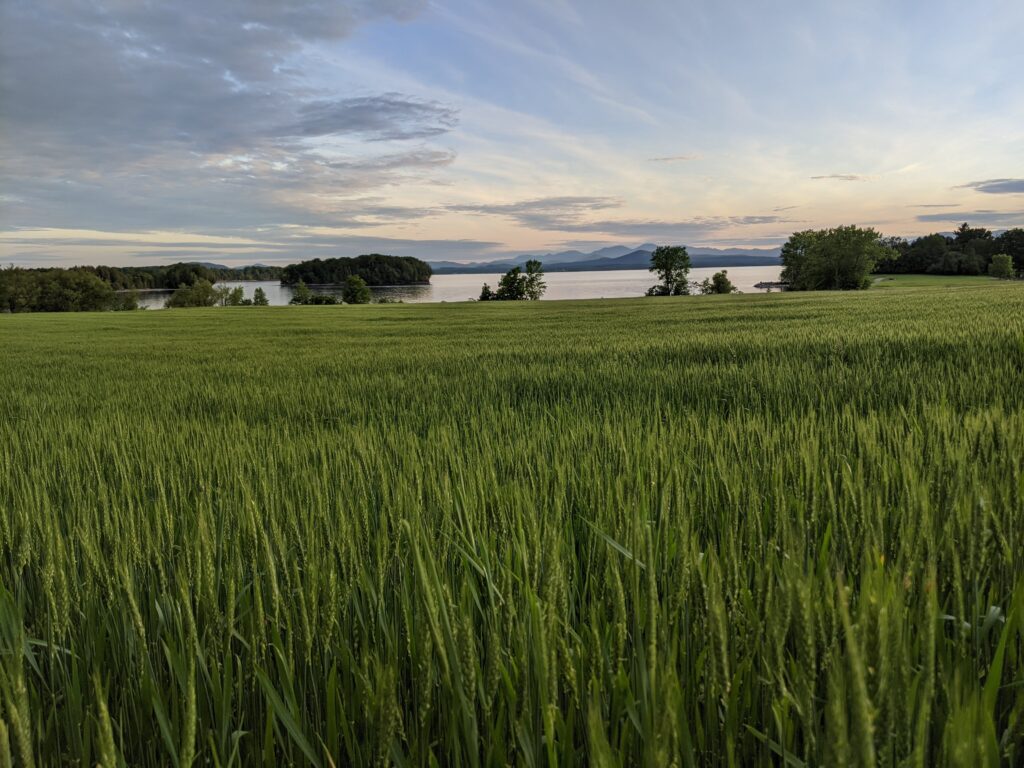 July 18th, 2020
After waiting since September 2019, Nitty Gritty Grain harvested the Aurora 1109! It didn't yield quite as well as we hoped, but the grain looks great, and an initial test bake out of the cleaner was great. Now we wait for it to come back for a final cleaning and packaging. We should be able to start working with it in September.